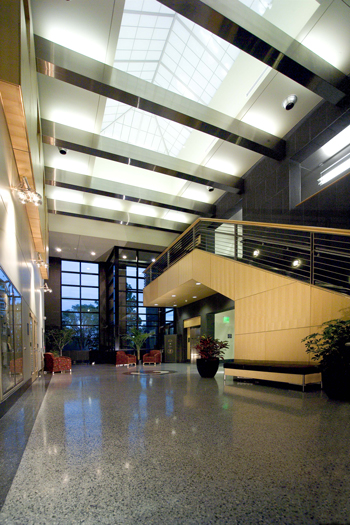 Photograph image courtesy of Washington State Archives, Digital Archives, http://www.digitalarchives.wa.gov.

Did you know that the world's first built-from-the-ground-up digital archive is in Cheney? It is true, and this Saturday, October 11 from 10 a.m. until 2 p.m. you can get special behind-the-scenes tours to see where the magic happens.

Our facility is home to both the Digital Archives and the Eastern Region Branch of the Washington State Archives. This state-of-the-art facility opened its doors in 2004. Downstairs, the Eastern Region Branch preserves precious physical historical records--everything from court transcripts of frontier-era divorces and murder trials to glass plate photographs of turn-of-the-century Spokane parks. We also have maps and marriage licenses and property record cards and naturalization papers and city council meeting minutes and--well, you get the picture. Archivist Lee Pierce will take visitors into the deep storage to show off some of the treasures that we protect.

Upstairs, the building houses the Digital Archives, which preserve almost 150 million digital records for state and local government agencies. You may already know our website (digitalarchives.wa.gov), but this is a chance to get to know us a little better. There will be tutorials of how to use our website, featuring some of the more fascinating and lesser-known digital records, tours of the buildings, and Network Administrator Harold Stoehr will even lead a back-room peak at the thingamajigs and whatchamacallits that keep the website up and running.

The archives are located at 960 Washington Street, in Cheney, Washington, and you can call us at (509) 235-7500. General tours of the facility will start at 10:15 a.m. and at 1 p.m., the backroom tour of the Digital Archives begins at noon or just stop by for a look around. We will see you in Cheney!