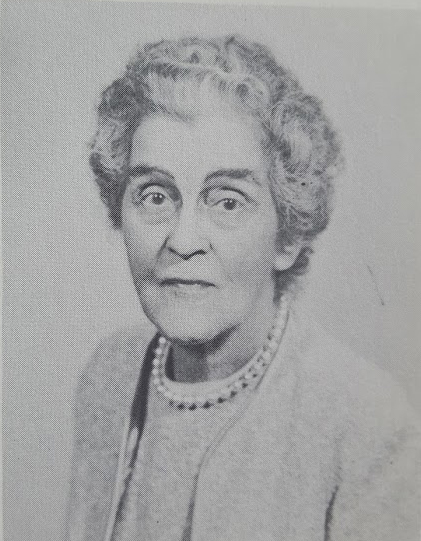 Spokane pioneer and educator Edith Boyd, Washington State Archives, Digital Archives, http://www.digitalarchives.wa.gov.

Edith Boyd (1874-1972) came to Spokane in 1894. In this 1970 interview (completed when Boyd was 96 years old), she recalls many colorful stories about the presence of Native Americans on the streets of Spokane in the 1890s and 1900s, when "blanket-draped figures walked the town streets". Her memories are evocative and very specific, including the location of Indian camps, and the work Indians performed in town. Have a listen.

Boyd is herself an interesting figure. Her parents brought the family from Oregon to Spokane in 1894. She went on to attend Stanford and the University of Chicago before returning to Spokane. She taught school from 1897 to 1943. In retirement, she wrote three books: Boy Joe Goes to Sea. Ben Explores Spokane, and Ben Follows Old Trails. Boyd died in 1972, here is her obituary.

Boyd's interview is one of many in the Spokane Voices of the Pioneers Oral Histories collection, a series of oral histories recorded by the Spokane Public Library from 1955 until 1970, and digitized by EWU graduate student Shawn Reeser for the Washington State Archives. Many of the interviews include transcripts, which are available here. There is also this index to the series.