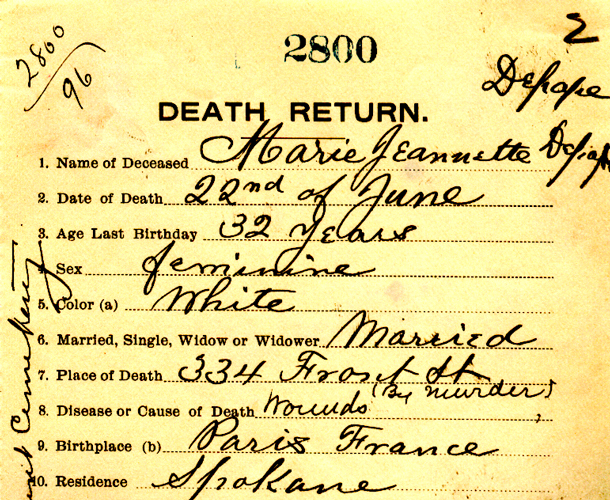 Marie Jeanette DePape's cause of death is listed as "wounds (by murder)." Her death set off a scandal that rocked Spokane in 1898. Washington State Archives, Digital Archives, Spokane County Auditor, Death Returns, 1888-1907, Marie - Depape - J.

In 2015, Archivist Allie Honican received what seemed an ordinary reference request. A researcher in France wanted more information about his great-great aunt. All the man knew was that the woman had died in Spokane in 1898, could Honican tell him anything more?

Honican found so much more, uncovering a forgotten tale of scandal, prostitution, and murder. Click here to read her article about the case at Out of the Archives, the newsletter of the Washington State Archives. And read back issues of our newsletter here.