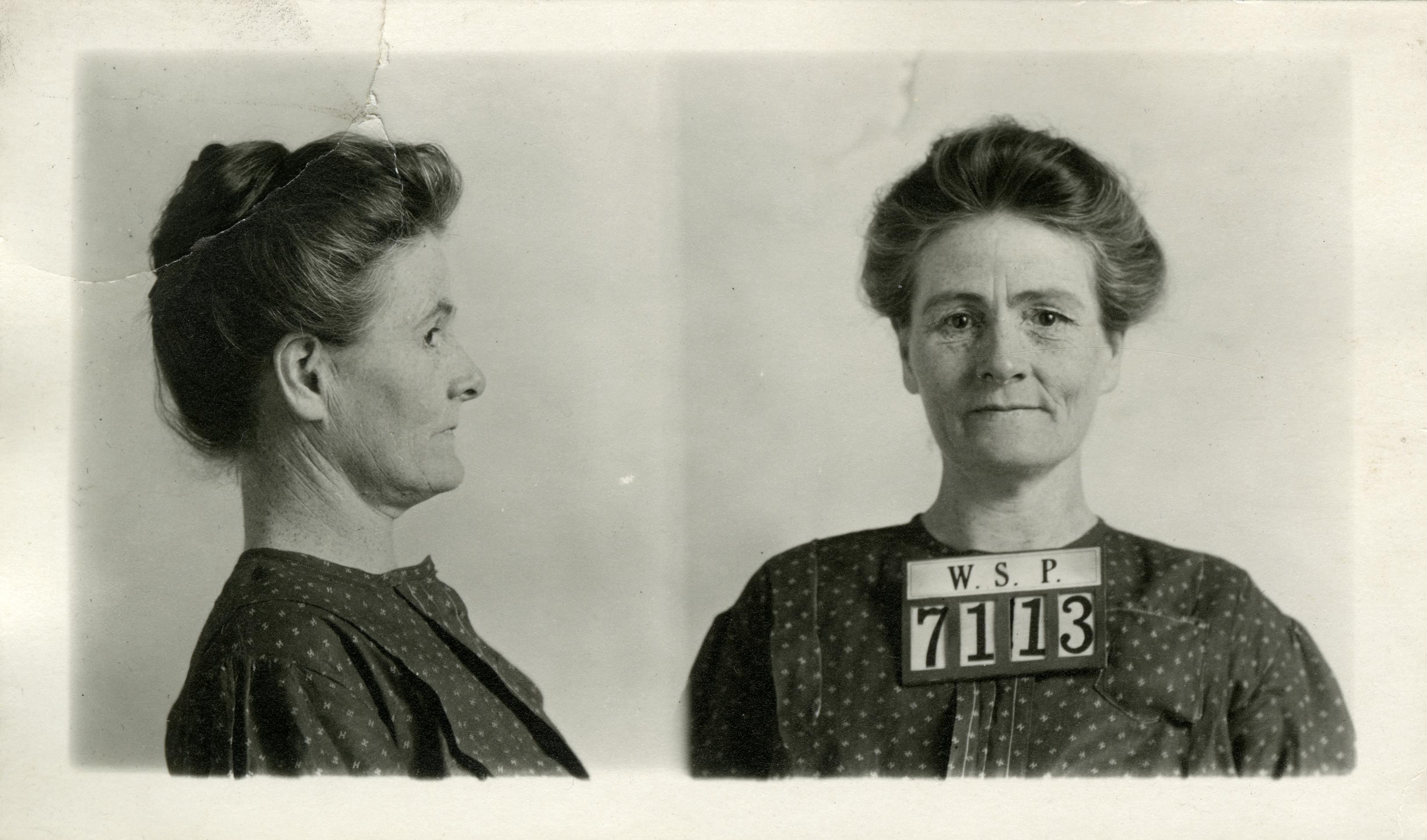 Mug shot of Linda Burfield Hazzard, as she was admitted into the Washington State Pentitentiary. Source:Linda Burfield Hazzard: Pioneering Healer or Serial Killer?
Considered by some to be Washington's first female serial killer, Linda Burfield Hazzard (1867-1938) was a controversial figure during the early 1900s. Calling herself a "Fasting Specialist", Hazzard wrote books and articles promoting the value of fasting to cure disease. Hundreds of followers, including socially and politically prominent Washingtonians, swore by her methods, extolling her virtues as an intelligent and compassionate healer. An exploration into her practice, however, reveals that at least 14 Washingtonians died from starvation under her direct care, many of whom turned over inheritances, land, or power of attorney to Hazzard before their death.
The death of one of these patients, Claire Williamson, changed everything for Linda Hazzard in 1912. What follows is either a tale of a con artist and murder, or a feminist businesswoman and true believer. Using Supreme Court Case files, letters, newspaper articles, and other archival documents from the Archives to tell the tale, this Collection Highlight invites you to draw your own conclusions. Source: Linda Burfield Hazzard: Pioneering Healer or Serial Killer?