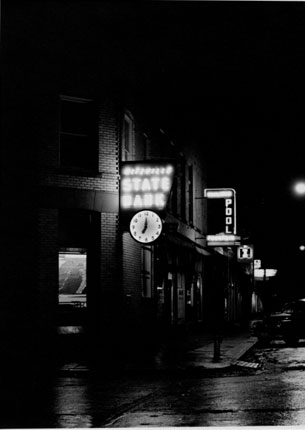 This atmospheric 1953 portrait of downtown Ritzville was taken by photographer A. M. "Burt" Kendrick. From 1935 until 1976, Kendrick was the town's principal photographer, and the 40,000 or more pictures in his collection include images of early agriculture, school portraits, parades, accidents and other notable events. The Washington State Digital Archives currently has over 5,000 of Kendrick's photographs online, offering an unparalleled view of life in a small-town America in the mid-20th century.
Explore the A M Kendrick Collection.
Ritzville State Bank, Downtown Ritzville, WA, 1953, A. M. Kendrick Collection, Washington State Archives, Digital Archives. Original item held at Washington State Archives, Eastern Regional Branch, Cheney, WA.