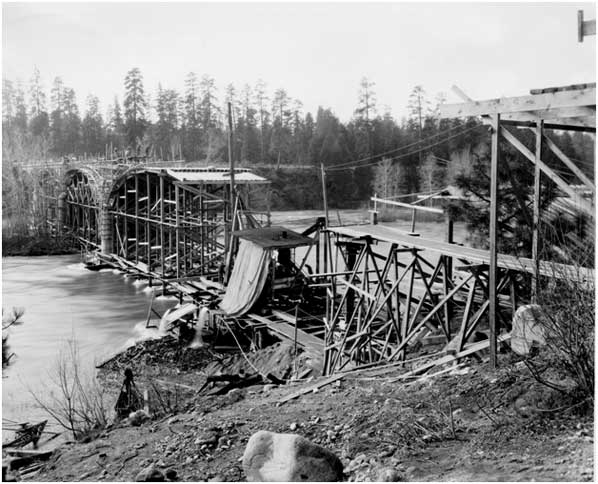 Falsework being erected for construction of the Downriver Bridge in 1927, Washington State Archives, Digital Archives. Original item held at Washington State Archives, Eastern Regional Branch, Cheney, WA.

The years 1907 through 1930 were years of rapid growth of the built infrastructure within the City of Spokane. Literally all major concrete arch bridges were constructed during this time period, and many, such as Monroe Street (1910) and Latah Creek (1911), still remain in their original form. The construction pictured here is of the Down River Bridge in 1927. Falsework is being put in place for eventual concrete construction. This photograph is part of the Spokane City Public Works Collection, which feature over 500 8 X 10 Black and White construction progress photos of nearly all Spokane bridges constructed between 1907 and 1930. This photograph is by long-time Spokane photographer T. W. Tolman.

Explore the Spokane City Public Works Collection.