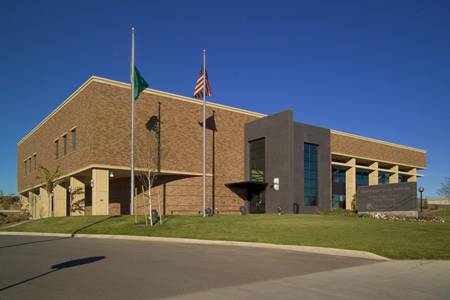 Paper to Digital
We would like to share with you how we make the paper collections from the Archives available online. Currently, there are over 36 million searchable digitized records on the Digital Archives, but a very small percent of them are from the paper archives. Please take a few moments to read about how a paper record becomes available on our website.
Archive Stacks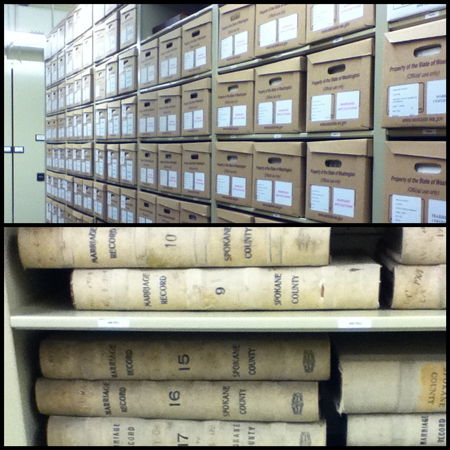 To begin this process, we enter the "stacks" and find paper records that are popular among researchers to the Archives. Paper records are held at the five regional branches, Eastern in Cheney, Central in Ellensburg, Puget Sound in Bellevue, Northwest in Bellingham, and Southwest and the State Archives in Olympia. The Digital Archives currently holds records from each of the branch locations across the state.
Paper records are stored in secure areas to ensure they are not tampered with. The majority of the records are open to the public, but visitors must adhere to security and use policies to ensure access by all for years to come. To protect the paper, our stacks are climate controlled to help prevent deterioration. Temperature and UV (light) control are important to the life of paper records so the stacks are kept near 60 degrees and 30% humidity. By maintaining these temperatures, paper records have been shown to last up to four times longer. The records are housed in acid free folders inside of acid free boxes. Often the paper record is the only documentation of an event. Some examples of these events include marriage, birth, death, land transactions, property assessments, court records, and naturalizations.
Scanned Records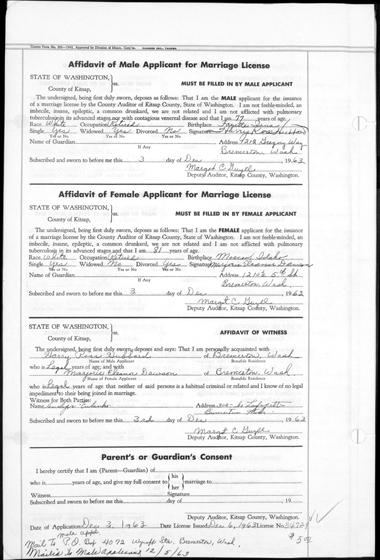 Corrected Image ready for Indexing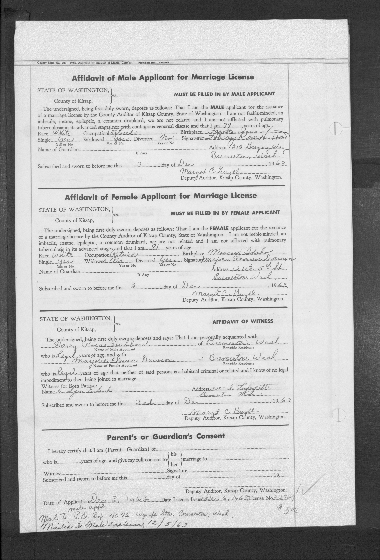 Raw uneditted .tif file

In order to create digitized copies, the records are carefully scanned using flatbed scanners to avoid damage to the document. Some of the paper may be fragile and moving parts on other types of scanners could damage the original.
After the scans are available, the records go through image editing software to make them easier to read. After the records go through this process, they are ready for indexing.
Indexing Records
Records are indexed to help assist researchers locate them online. For indexing, the Archives uses a web indexing application that allows an employee or volunteer to include indexing data that will make the record searchable on the Digital Archives. Indexing can be done by anyone and training is available. We are always looking for volunteers to help in our indexing efforts. If you are interested in helping us index images please contact us at: DigitalArchives@sos.wa.gov.